The Evolution of Massage and Wellness Throughout History
While we've declared that 2021 is the year of well, massage has been around for quite a while and has evolved many times over before it became what we know it as today. Check out this timeline for a mini-lesson on the history of massage.
3500 B.C. – Ancient Egyptians used pots and vessels to distill essential oils. They were the true pioneers of what we now call aromatherapy and essential oil diffusing.
2700 B.C. – The first-known massage book, The Yellow Emperor's Book on Internal Medicine, was written. It detailed acupuncture practices and techniques, which are still used in massage training today.
2500 B.C. – Egyptians have been widely credited for pioneering reflexology. Early Egyptian art illustrates people massaging feet.
1000 B.C. – Buddhist monks from China brought a form of massage called Amma to Japan, which is now what we know as shiatsu, a deep-kneading massage.
800 B.C. – Olympic athletes in Ancient Greece used massage to loosen up for the first time.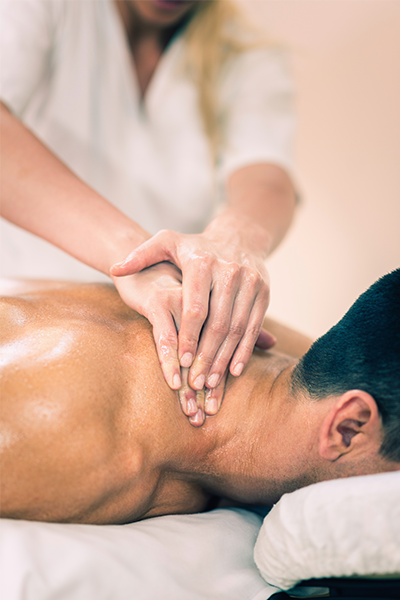 1800 A.D. – The Swedish Movement Cure Method was created by Swedish doctor Per Henrik Ling to help relieve chronic pain.
1850 A.D. – After studying in Sweden, George and Charles Taylor introduced scientific massage therapy to the United States.
1937 A.D. – The term aromatherapy hit the scene when Rene-Maurice Gattefosse, a French chemist, became curious about the healing power of essential oils.
1950 A.D. – The American Massage Therapy Association was established and created ethical and educational massage standards.
1954 A.D. – The first massage chair was designed in 1954 by Nobuo Fujimoto.
1980 A.D. – Jack Meagher published his book, Sports massage, which spiked interest in high-impact massage for athletes.
1987 A.D. – The #1 Brand in Massage, Homedics® was founded in Detroit, MI.
1992 A.D. – The National Certification Board for Therapeutic Massage and Bodywork was founded to establish standards for licensed massage therapists.
2021 AD – Homedics continues to reimagine ways to help customers around the world live well with ultra-innovative massagers.
While massage therapists are still a staple in modern massage, at-home massage products are more advanced and necessary than ever. With influences from the Ancient Egyptians and those who have paved the way since, Homedics massagers have found their own place in the ever-changing history of massage.
Medical Disclaimer: This content is provided for informational purposes only and not intended to be a substitute for professional medical advice, diagnosis or treatment.
SOURCES
WHAT IS MASSAGE THERAPY, FULL SUS: https://fullsus.co.za/what-is-massage-therapy/
A BRIEF HISTORY OF MASSAGE THERAPY, PRO HEALTH: https://prohealthsys.com/blog/medical-education/history-of-massage-therapy/
THE HISTORY OF MASSAGE THERAPY: 5,000 YEARS OF RELAXATION AND PAIN RELIEF: https://florida-academy.edu/history-of-massage-therapy/
HISTORY OF MASSAGE THERAPY, ACADEMY OF NATURAL THERAPY: https://www.natural-therapy.com/blog/history-of-massage-therapy/
MASSAGE THERAPY, ENCYCLOPEDIA: https://www.encyclopedia.com/medicine/divisions-diagnostics-and-procedures/medicine/massage-therapy
A BRIEF HISTORY OF SPORTS MASSAGE, MASSAGE MAG: https://www.massagemag.com/a-brief-history-of-sports-massage-25854/#:~:text=In%201980%2C%20Jack%20Meagher%20published,impact%2C%20therapeutic%20massage%20for%20athletes.
HISTORY OF MASSAGE GUNS, BEST MASSAGE TECH: https://bestmassage.tech/what-is-a-massage-gun/#:~:text=The%20first%20massage%20gun%20is,pain%20after%20a%20motorcycle%20accident.
AROMATHERAPY HISTORY, AROMATHERAPY: https://www.aromatherapy.com/history.html
THE HISTORY OF ESSENTIAL OILS, FGB: https://www.fgb.com.au/content/history-essential-oils#:~:text=The%20term%20%E2%80%9Caromatherapy%E2%80%9D%20as%20it,the%20properties%20essential%20oils%20exhibited.