Homedics x Joy Cho
We teamed up with designer and creative director Joy Cho for our "live well. be well." campaign.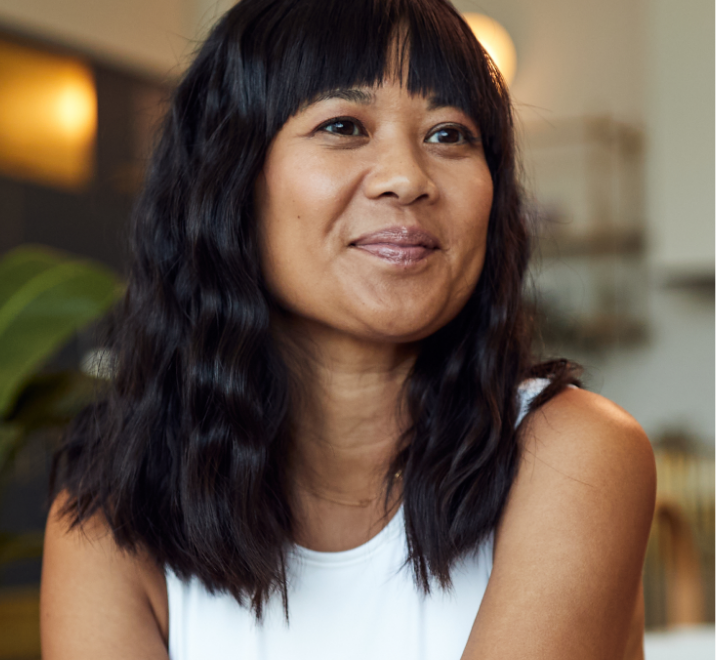 "Hi! I'm Joy Cho, I'm the creative director of a lifestyle brand called Oh Joy! In my daily life and in my business, I'm all about injecting a little bit of happiness into every day."
Joy is the perfect collab partner to feature in our brand campaign. Her energy fills up the room and you instantly feel at home with her. Joy and her family currently live in LA in an amazing home that has been featured in domino, it is drool worthy. It is such an amazing space that's tucked away on a hillside. We arrived at the shoot at 9 a.m., the sun was peeking over the hill as we walked up the driveway, and we were instantly taken aback by the juxtaposition of industry and nature. The black metal of the modern A-frame is truly jaw-dropping. As we walked inside the studio, the color and pattern immediately put a smile on your face. The light, energy, and mood really set the tone for the day. It became the perfect backdrop for our first-ever brand campaign that is all about living your best life and radiating wellness.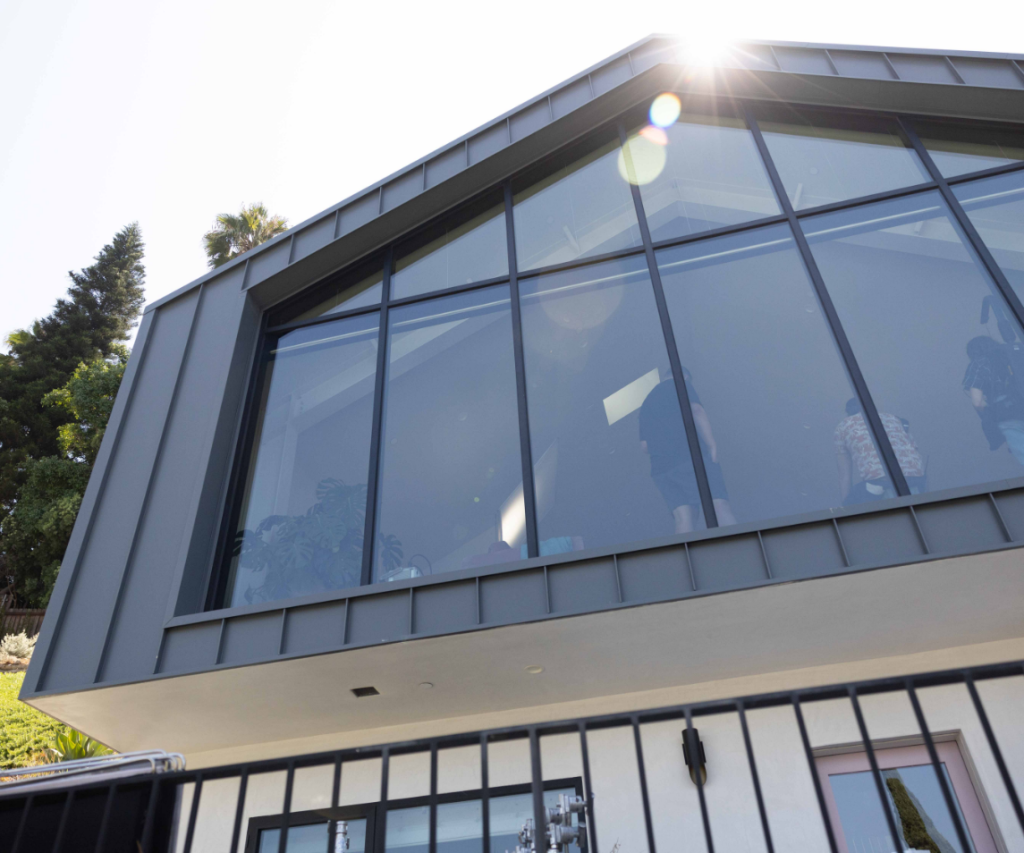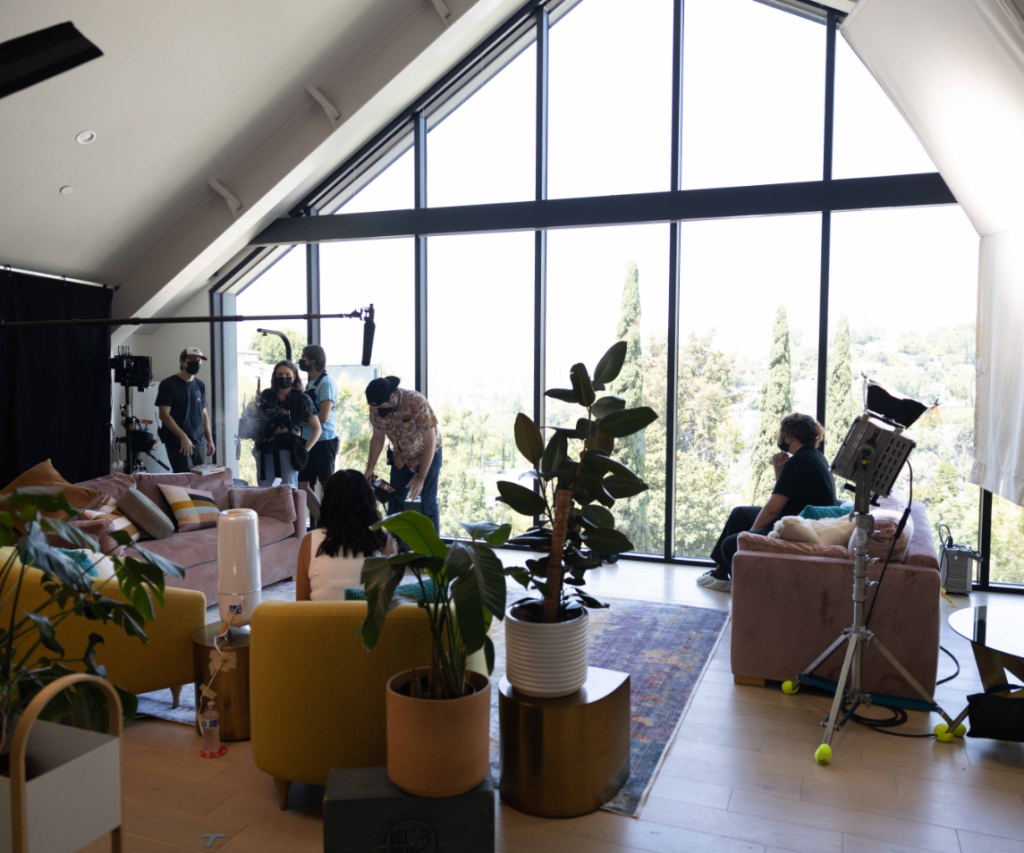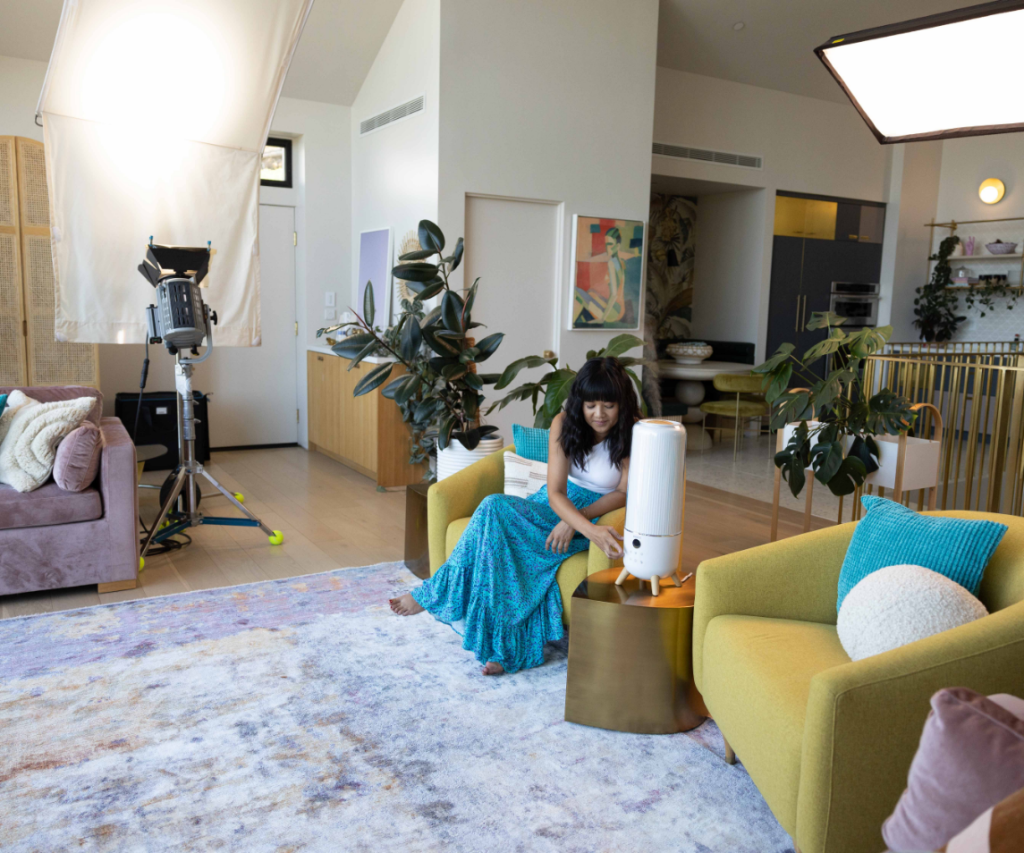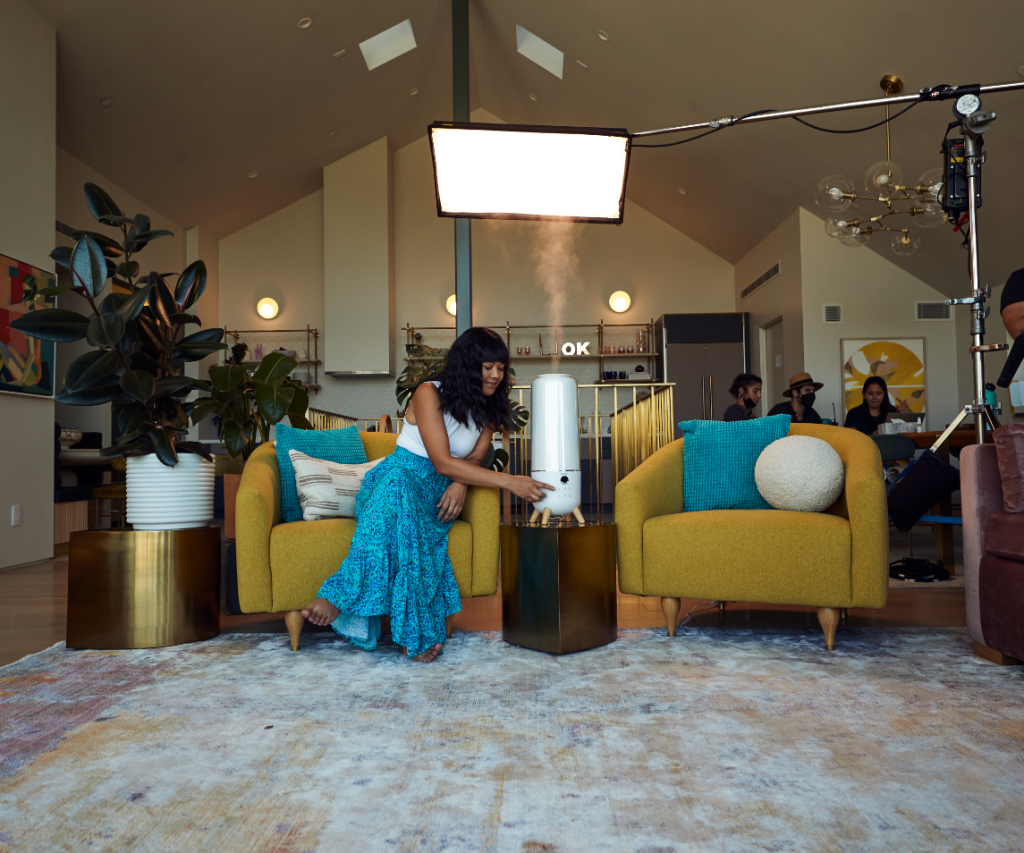 We've been a huge fan of Joy for many years and we're excited to hear that she's been a fan of Homedics and our mission of wellness for everyone.
"I'm so excited to be teaming up with Homedics for their first-ever brand campaign. I've known Homedics throughout the years and I am thrilled to be featured in their brand spot with the ultrasonic humidifier."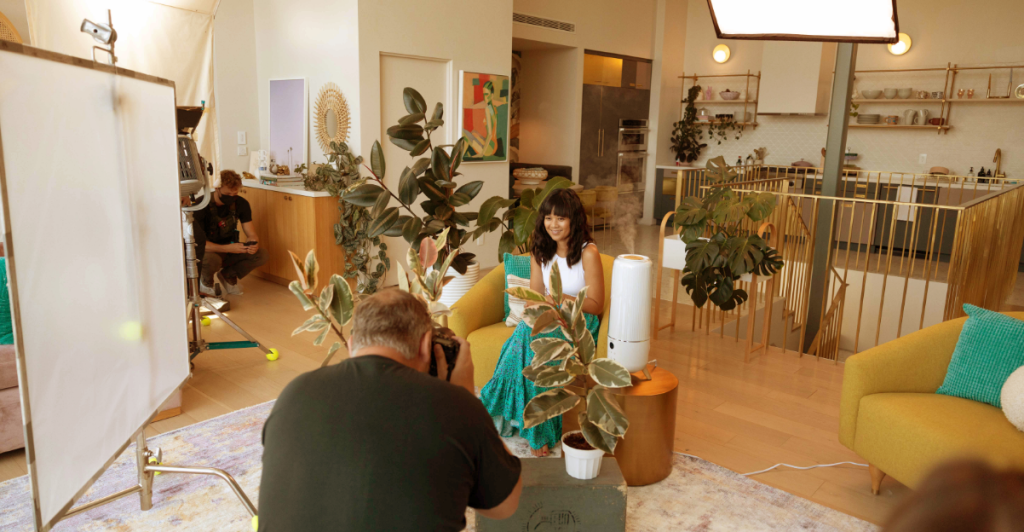 The images we captured were breathtaking and you will quickly see that Joy loves plants. Not only do they look great, they also provide a ton of benefits… boost your mood, increase creativity, reduce stress, and eliminate air pollutants. So, when you are a plant mom, you need a humidifier. Not only does it help keep plants hydrated, it also helps keep skin fresh and dewy. Talk about benefits!!! It's a well known, not so well kept, beauty secret. Humidifiers are packed with additional benefits, too, like relieving dryness in your air to help you breathe easier and sleep better. This is a fall/winter must-have and it would also make a great holiday gift!
"This is the most on-trend humidifier – you'll want to show this one off to your friends. You'll need this for its functionality but love it for its style."